Our Purpose
To honor God as we operate a global company that provides the platform to change people's lives spiritually, physically, and economically.
We are passionate about our products and our company, and we have great faith in the positive impact both can have on the world.
Line
Our Mission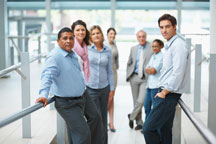 To provide safer environmental solutions for families, business and industry, using innovative products and technologies and original solutions.
We believe that a truly sustainable business drives profits through Biblical principles, and that to create success we must think originally and act with integrity, courage, and a heart for servant leadership.
Line
Leadership
RPS is made up of a team of experts in the fields of chemistry, law, finance, accounting, and marketing.
Line

Our people and ability to act and react as a team is our greatest asset. Companies have succeeded with good products, with bad products, and with no products, but rarely does a company succeed without good people relentlessly pursuing a common goal. We are fortunate to have such a team.
Line
Our Vision
In order to address the complicated issues of pollution, environmental impact and sustainability we must approach each problem from unique and often unusual perspectives. We must challenge the norm and question the status quo. Through innovative products and practices, we create new standards and definitions.
Line
Our Qualifications
RPS manufactures products that are recognized by the Environmental Protection Agency (EPA), the Federal Aviation Administration (FAA) and NSF International (NSF) for their overall safety.
US EPA DfE
The EPA Design for the Environment (DfE) label means a product works well and is made with the safest possible chemicals. The label also allows consumers to quickly identify and choose products that can help protect the environment and are safer for families.
Recognized for Safer Chemistry www.epa.gov/dfe
Show Less…
What is the Design for Environment Program?
Design for the Environment (DfE) works with environmental organizations and industry to protect human health and promote sustainable chemistry. DfE's Safer Product Labeling Program helps to protect families and the environment by distinguishing household cleaning products, like soaps, detergents, and cleaners that are safer for people and the planet. The EPA's scientific team rigorously evaluates each product for its impact on both human and environmental health.
What Does the DfE Label Mean?
EPA allows safe products to carry the Design for the Environment (DfE) label. When products carry the DfE label it means a scientific review team has screened each ingredient for potential human health and environmental effects and that "based on currently available information, EPA predictive models, and expert judgment" the product contains only those ingredients that pose the least concern among chemicals in their class.
Fresh Air When You Fly
RPS commercial products are approved as required by the Federal Aviation Administration (FAA) for use in private and commercial aircraft, meeting strict guidelines for safety. RPS commercial products contain ZERO volatile organic compounds (VOCs) and are proven to effectively ELIMINATE odor and powerfully clean and remediate dirt, grease and grime without harsh chemicals, toxins or allergens.
Read More…
Food-Safe
RPS commercial products are approved by NSF International – a third party organization that certifies standards, testing and compliance for government and industry. NSF certifies that RPS commercial products are both safe and effective for use around food and food preparation areas.
Read More…
Line
Our RPS Technology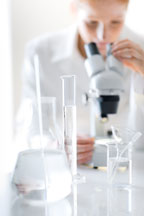 RPS products are Powered by RPS Technology™, using patented and proprietary solutions that are safe and effective.
RPS Technology utilizes four primary processes:
Hydration and Dehydration " Keeps dry, preventing biological growth.
Metal Ion Reaction " Binds with heavy metals, rendering non-bioavailable and non-mobile.
Surface Charge Modification " Repels contamination. Soaps and detergents actually attract contamination.
Mechanics of Conversion " Catalytic conversion of organic contaminants.
Products Powered by RPS Technology™
Have ZERO Volatile Organic Compounds (VOCs)
Improve Indoor Air Quality
Are FREE from Toxins & Harsh Chemicals
Strip Away Toxins and Harsh Chemicals Left by Other Products
Are Rapidly Biodegradable
Are FREE of Allergens, Dyes and Perfumes
Are Not Hazardous – Products Can Be Discharged into the Sanitary Sewer or Septic System
Are Manufactured with Sustainable Resources in a Zero Discharge Facility
Are PROVEN EFFECTIVE!